Chopta Chandrashila Trek, Kedarkantha Trek & Gulmarg Skiing Course for Beginners: Treks and Trails
Treks and Trails India believe in Leave no Trace policy while conducting all its events. Treks and Trails India was established in 2012. An initiative to trek and be with nature.
Treks and Trails India was established in 2012. An initiative to trek and be with nature. Yet it's not just another trekking group. The basic funda being – do the ordinary in an extraordinary way.
Meeting like minded individuals. Sharing best practices and to evolve as the foremost community in conducting trekking activities. Treks and Trails India believe in Leave no Trace policy while conducting all its events.
Deoriatal – Tungnath – Chopta Chandrashila Trek
Chandrashila means Moon rock. Chandrashila trek is the journey to the height of about 4000 meters above the sea level. Changrashila is with the spectacular view of the Himalayas, especially Nandadevi, Trishul, Kedar Peak, Bandarpunch and Chaukhamba peaks. There are many legends about the place. One such is that Lord Rama meditated here after defeating the Demon King Ravana. Another one of such legend story is that the moon god Chandra spent time here in penance. The beauty of this trekking location is incredible with its impressive vantage point offering a 360-degree panoramic view of the mighty Himalayas.
Basic Details of Chandrashila Trek:
The height of the peak: 13,123 feet
Difficulty level: Easy to Moderate
Age group: 12-45 years
Duration: 5days/4nights
Kedarkantha Trek – Hiking & Trekking in the Himalayas
Kedarkantha Trekking is to reach a Kedarkantha peak in the mountain of the Tons river valley. It is the most beautiful rounded peak and most sought after snow trekking destinations in India. Even in winter, a trek to Kedarkantha is possible as the trail path is through the dense forests and vast meadows. One will get soaked into the aura as we walk through the protected area of Govind national park. Our destination path is full of pictorial view nestled at the Kedarkantha height at 3810 meters above sea level covering a consolidated distance of 20 km — a delightful marvel for all trekkers with the verdant greenery, lush landscapes, myriad collection of flora, frozen ponds, to the sights of mesmerizing peaks. Himalaya Trekking hidden jewel the best winter season hike.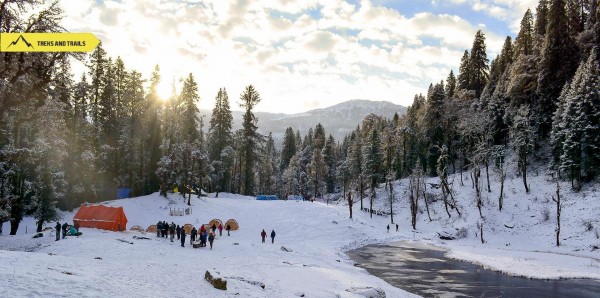 Kedarkantha Trek Event Basic Details
Location: Garhwal Himalayas, Uttarakhand.
Duration: 6 days / 5 nights
Maximum Kedarkantha altitude 3800 meters / 12500 feet above sea level
Grade: Easy to Moderate
Gulmarg Skiing Course for Beginners
Gulmarg Skiing is a premier Ski destination in India. Apharwat Mountain with over 1300 vertical metres of scenic snow skiing terrain, Gulmarg sits along with the planet's most incredible mountain range, the Himalayas. Apharwat mountain is home to both unbelievable Alpine ski runs and excellent off-piste powder runs. All made possible by Gulmarg's famous Gondola ski cable car, which climbs into a jaw-dropping altitude of approximately 4000 metres above the sea level, the best ski lift on earth!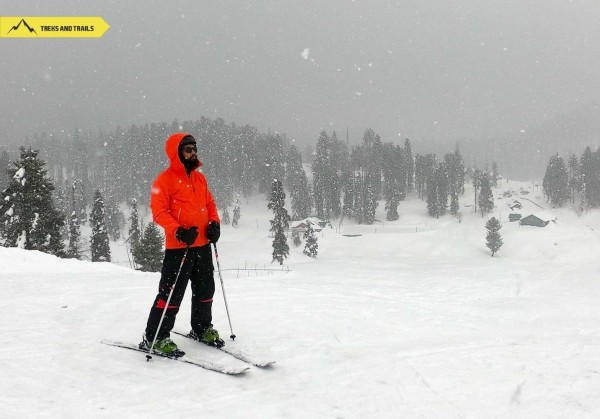 Gulmarg Kashmir is relatively small and isolated, and mostly underdeveloped town. Old heritage hotels are still operational run by British Families till date. Being close to the Indo-Pak border one will find Indian troops always present in the town. It is one of the safest places to go on vacation in India.
Treks and Trails India is a growing outdoor and adventure company in Maharashtra India. Trek sand Trails India caters to various activities such as Trekking, Forest trails, Cycling, High altitude trekking, Camping, River Rafting, Paragliding, Suba diving, Andaman tours, Tiger Safari, Cycling events, Corporate team building events, Astro Photography. They also conduct awareness about rural developmental. Assist as volunteers for a beach cleanup and conducting free Medical camps in rural Maharashtra.
Media Contact
Company Name: Treks and Trails
Contact Person: Manasi Kedar
Email: Send Email
Phone: +91 8828004949
City: Mumbai
State: Maharashtra
Country: India
Website: https://www.treksandtrails.org/