Antiphospholipid Syndrome Market Insights and Market Report 2030 | DelveInsight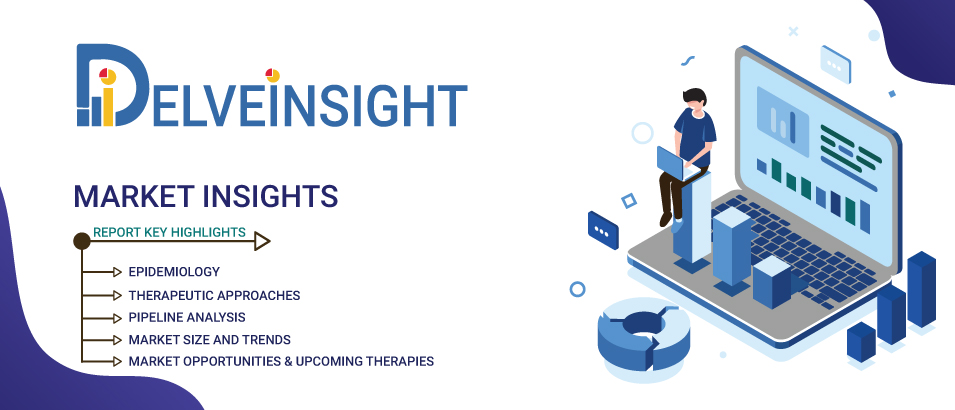 A detailed review of the historical and forecasted Antiphospholipid syndrome market is included in the report, covering drug outreach in the 7MM countries. The report provides an edge while developing business strategies, by understanding trends shaping and driving the global Antiphospholipid antibody syndrome market.
Antiphospholipid Syndrome Overview
Antiphospholipid antibody syndrome (commonly called antiphospholipid syndrome or APS) is an autoimmune disease which can cause frequent clotting in arteries and veins and/or miscarriages. The clotting results from the presence of proteins in the blood called anti-phospholipid autoantibodies (commonly called aPL) formed against the person's own tissues.
Download Sample Report– Antiphospholipid Syndrome Market Report
Antiphospholipid Syndrome Diagnosis
The diagnosis of antiphospholipid syndrome is made by testing the blood of patients with blood clots and/or recurrent miscarriages for the presence of aPL. Some of the test are lupus anticoagulant test, anticardiolipin and anti-beta-2-glycoprotein I antibodies, and other laboratory findings.
Antiphospholipid Syndrome Treatment
Currently, treatment of patients with Antiphospholipid syndrome is based on long-term oral anticoagulation therapy for thrombotic manifestations and the combination of low dose aspirin (LDA) and low-molecular-weight heparin (LMWH) to prevent obstetric manifestations. However, the lack of well-designed studies means that the strength of some recommendations is debatable.
Antiphospholipid Syndrome Market Drivers
Increase in awareness
Increase in R&D of diagnostic tools leads to better diagnosis of the disease
Increasing Prevalence of the Disease
Antiphospholipid Syndrome Market Barriers
Off-label drugs usage
Lack of emerging therapies
Lack of management of Disease
Antiphospholipid Syndrome Market Insights
Innovative therapeutic approaches, such as immune modulation, complement inhibition, and targeting inflammation, are under study. Further mechanistic and clinical studies are needed to develop improved therapies for this potentially devastating illness. Better understanding of the pathophysiological mechanisms of Antiphospholipid syndrome will help to identify new therapeutic targets, and a balance between anticoagulation and immunomodulatory drugs for different Antiphospholipid syndrome manifestations.
Request Sample Report– Antiphospholipid Syndrome Market Insights
Table of content
1. Key Insights
2. Executive Summary of Antiphospholipid Syndrome (APS)
3. Competitive Intelligence Analysis for Antiphospholipid Syndrome (APS)
4. Antiphospholipid Syndrome (APS) : Market Overview at a Glance
5. Antiphospholipid Syndrome (APS) : Disease Background and Overview
6. Patient Journey
7. Antiphospholipid Syndrome (APS) Epidemiology and Patient Population
8. Treatment Algorithm, Current Treatment, and Medical Practices
9. Unmet Needs
10. Key Endpoints of Antiphospholipid Syndrome (APS) Treatment
11. Marketed Products
12. Emerging Therapies
13. Antiphospholipid Syndrome (APS) : Seven Major Market Analysis
14. Attribute analysis
15. 7MM: Market Outlook
16. Access and Reimbursement Overview of Antiphospholipid Syndrome (APS)
17. KOL Views
18. Market Drivers
19. Market Barriers
20. Appendix
21. DelveInsight Capabilities
22. Disclaimer
23. About DelveInsight
About DelveInsight
DelveInsight is a Business Consulting and Market research company, providing expert business solutions for life science vertical and offering quintessential advisory services in the areas of R&D, Strategy Formulation, Operations, Competitive Intelligence, Competitive Landscaping, and Mergers & Acquisitions.
Contact Us
Yash
Media Contact
Company Name: DelveInsight Business Research LLP
Contact Person: Yash Bhardwaj
Email: Send Email
Phone: +919650213330
Address:304 S. Jones Blvd #2432
City: Las Vegas
State: NV
Country: United States
Website: https://www.delveinsight.com/