Pain Management Devices Market Insights, Competitive Landscape and Market Forecast-2026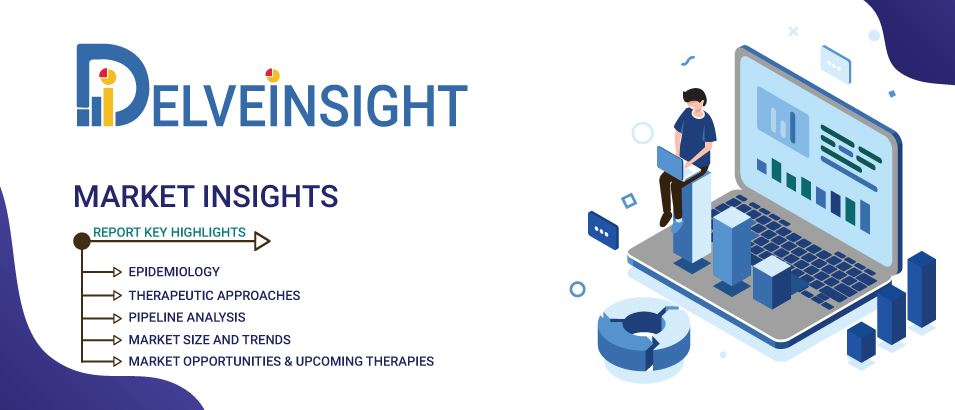 Pain Management Devices Market By Type Of Devices (Neuromodulation & Neurostimulation Devices, Analgesic Infusion Pumps [Intrathecal Infusion Pumps and External Infusion Pumps], Ablation Devices [Radiofrequency Ablation Devices And Cryoablation Devices], And Others), By Application (Neuropathic Pain, Cancer Pain, Facial & Migraine Pain, Musculoskeletal Pain, and Others), By Geography is expected to grow at a steady CAGR Forecast till 2026 Owing to rise in Prevalence of Chronic Pain and Musculoskeletal Disorders and surge in Awareness among people toward Pain Management Devices.
Global Pain Management Devices Market was valued at USD 4.51 billion in 2020, growing at a CAGR of 7.89% during the forecast period from 2021 to 2026, to reach USD 6.14 billion by 2026. The demand for Pain Management Devices is primarily motivated by the rise in prevalence of chronic pain, high prevalence of musculoskeletal disorders, surge in geriatric population, surge in awareness among people toward pain management devices, improved R&D investment to develop innovative products, and increasing cost of healthcare expenditure.
Download Sample Report- Pain Management Devices Market Report
Pain Management Devices Market Companies
Smith's Medical
B. Braun Melsungen AG
Baxter
Boston Scientific Corp.
Colfax Corp.
Medtronic Plc
Nevro Corp.
Abbott
Stryker
Omron Healthcare, Inc.
Stimwave LLC
And others
Pain Management Devices Market Dynamics
The Global Burden of Disease Study 2019 confirmed that the high prominence of pain and pain-related diseases is the leading cause of disability and disease burden globally. Globally, as per the British Journal of Anaesthesia in 2019, the burden caused by chronic pain is growing and it was estimated 1.9 billion people were found to be affected by recurrent tension-type headaches, which were the most common symptomatic chronic condition.
There are many risk factors for chronic pain, including socio-demographic, psychological, clinical, and biological factors. Men are less likely to report or experience chronic pain than women. The current estimates of incidence, prevalence and disability-adjusted life years of low back pain (LBPs) are 245.9 million cases/year (3.2%; 15th worldwide cause), 577.0 million cases (7.6%; 15th worldwide cause) and 64.9 million DALYs, respectively, as per the data of Journal of Hospital Management and Health Policy 2020. Therefore, the increasing incidence of chronic pain in population of all ages is expected to boost the market demand for pain management devices.
Pain Management Devices Market Insights
Neuropathic cancer pain (NCP) is caused by nerve damage attributable to the cancer per se, and treatments including chemotherapy, radiotherapy, and surgery; the prevalence is reported to be as high as 40%, according to World Health Organization (2019). NCP management is ineffective in many cancer patients. With the introduction of better pain management devices, and surge in awareness among people toward devices, the pain management devices market is expected to see a boom.
Pain Management Devices Market Forecast
The companies are spending more in research and development for developing and launching innovative products. In January 2019, Boston Scientific announced the launch of an advanced chronic pain management device, which has been identified as one of the very few devices in the market with the ability to combine paresthesia and sub-perception therapy. This is expected to increase awareness about the product and boost the demand for pain management devices.
Request Sample Report- Pain Management Devices Competitive Landscape
Table of content
1. Pain Management Devices Market Report Introduction
2. Pain Management Devices Market Executive summary
3. Regulatory and Patent Analysis
4. Pain Management Devices Market Key factors analysis
5. Pain Management Devices Porter's Five Forces Analysis
6. COVID-19 Impact Analysis on Pain Management Devices Market
7. Pain Management Devices Market layout
8. Pain Management Devices Global Company Share Analysis – Key 3-5 Companies
9. Pain Management Devices Company and Product Profiles
10. Project Approach
11. KOL Views
12. DelveInsight Capabilities
13. Disclaimer
14. About DelveInsight
About DelveInsight
DelveInsight is a Business Consulting and Market research company, providing expert business solutions for life science vertical and offering quintessential advisory services in the areas of R&D, Strategy Formulation, Operations, Competitive Intelligence, Competitive Landscaping, and Mergers & Acquisitions.
Contact Us
Yash
Media Contact
Company Name: DelveInsight Business Research LLP
Contact Person: Yash Bhardwaj
Email: Send Email
Phone: +919650213330
Address:304 S. Jones Blvd #2432
City: Las Vegas
State: NV
Country: United States
Website: https://www.delveinsight.com/