A new book "Return of The Messiah: The Book of Jesus" Reveals unknown truths about the life of Jesus, from his own perspective.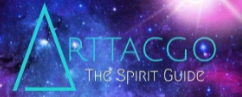 In this channeled text, "Return of The Messiah: The Book of Jesus" Spirit Medium Arttacgo Alexander details his unexpected encounter with Jesus. "One of my greatest regrets is that I did not tell my own story. Will you tell it for me?" Was the question Jesus asked that inspired the book. Return of the Messiah: The Book of Jesus explores topics like sin, the birth of Jesus, the true purpose of his life, and more. The book includes the perspectives of Jesus himself, the mother of Jesus, and the Archangel who taught Jesus how to use his gifts.
"When he first came to me, I rejected him. I don't look at you like they do. You're not my savior and I don't believe you died for me." Arttacgo said. Jesus then responded, "I didn't die for you…I lived for you so that you would have an example of light, to guide you to your own light."
"It was in that moment that I let my guard down and I created a space to commune with Jesus. I then realized that I couldn't get to know Jesus for myself until I let go of everything that people said he was or wasn't." – Arttacgo
After a spiritual awakening on May 5th, 2018, Arttacgo gained access to higher realms of consciousness. He uses his abilities to help people heal from trauma, find purpose, commune with angels, navigate through the spirit world, and live a more fulfilling and joyful life.
"Return of The Messiah: The Book of Jesus" is available now as a 141-page E-Book, at www.arttacgo.com
Media Contact
Contact Person: Arttacgo Alexander
Email: Send Email
Phone: 317-662-7732
City: Indianapolis
State: IN
Country: United States
Website: www.arttacgo.com