Divine Purpose Magazine Set To Publish Their First Nigerian Edition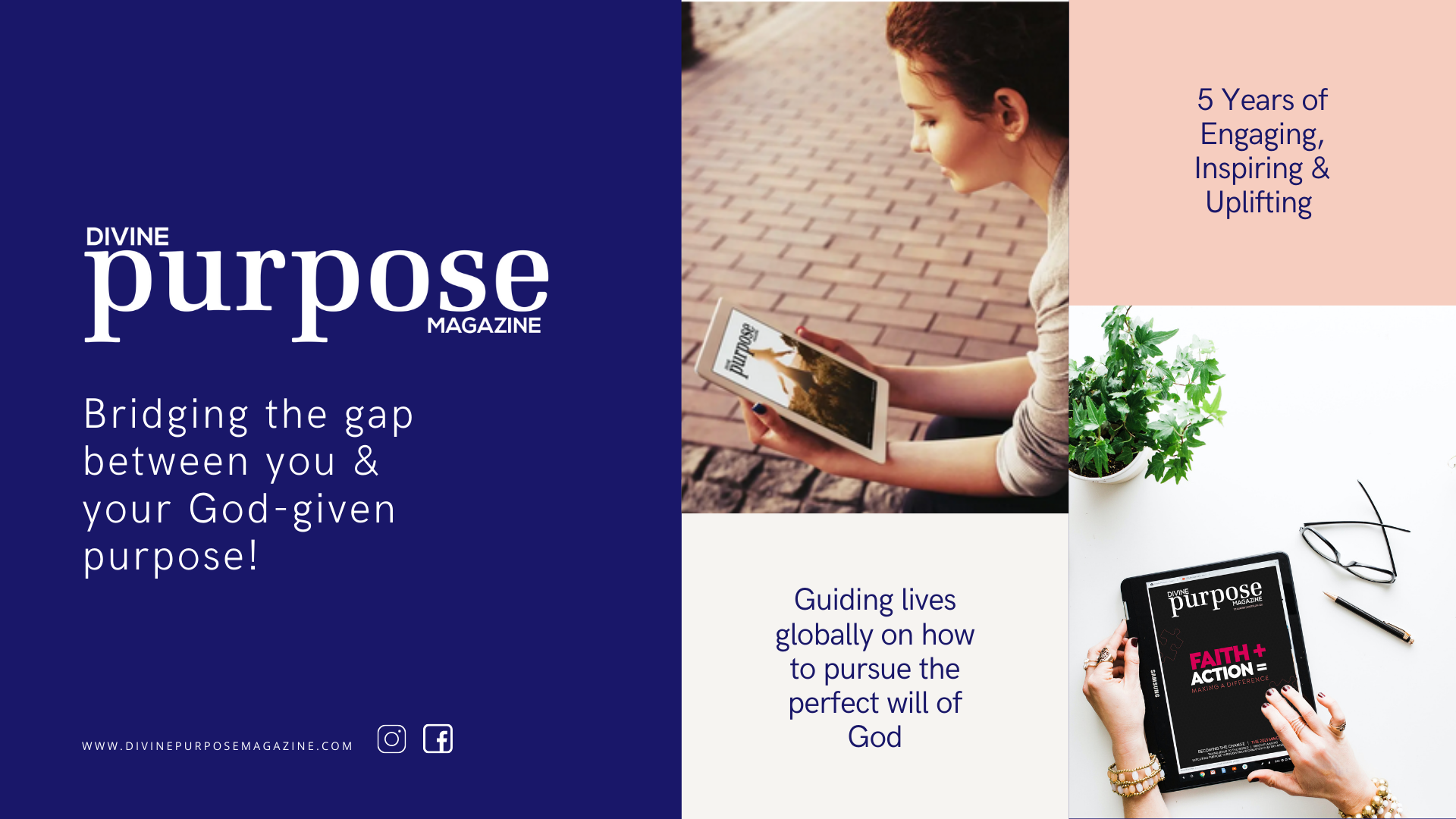 Innovative Christian magazine, Divine Purpose Magazine, announce plans to publish their first-ever Nigerian edition in 2022 as the ministry continues to expand
The team at Divine Purpose Magazine, led by the passionate Vicki Otaruyina, is continuing in the pursuit of helping people stay focused on living in the perfect will of God, with plans to take the magazine across borders. In a related development, the winter issue of Divine Purpose Magazine-themed "Take The Jump," will be published on December 30, 2021. There are also plans to publish the first-ever Nigerian Edition of Divine Purpose Magazine in May 2022.
Divine Purpose Magazine has grown in leaps and bounds in a relatively short while, reaching over 30,000 persons worldwide and becoming a movement for inspiring people into discovering and walking in their God-given purpose. The all-encompassing quarterly magazine has reached all seven continents with readership in over 50 different countries, recording a unique read of over 500 persons monthly.
Over the years, the magazine has featured men and women who specialize in helping others reach their full potentials, providing a unique life coaching experience with emphasis on Christianity. The winter issue of Divine Purpose Magazine seeks to continue in the tradition, featuring a series of articles and resources to help persons take that great leap of faith in 2022 to reach their peak potential in business, ministry, personal lives, and other aspects of life. The issue will have the World's Top 20 coaches sharing their wealth of knowledge to help readers "Take The Jump," with the floor currently open to interested contributors.
Divine Purpose Magazine recently partnered with Ruyina Global to create the Kingdom Women In Business Worldwide Network (www.kingdomwomeninbusiness.world) as part of the goal of connecting and touching more livesworldwide. The partnership is also set to launch the first-ever Who's Who In Kingdom Business DigitalDirectory on International Women's Day in 2022.
Vicki Otaruyina, the Editor-in-Chief and founder of Divine Purpose Magazine and a certified elevation coach seeks to use her expertise to continue helping women and youth to overcome their insecurities, past hurts, and pains in order to live healed and the whole purpose-driven lives, with the magazine as one of her tools.
Divine Purpose Magazine focuses on motivation, inspiration, teaching, coaching, godly marriage, parenting, doing business God's way and carries a digital pullout called Chaste Style, which features chaste fashion and styling tips for the chic lady.
For more information about Divine Purpose Magazine and to join the movement to touch as many people as possible worldwide, visit – www.divinepurposemagazine.com.
Media Contact
Company Name: Divine Purpose Publishing
Contact Person: Vicki L. Otaruyina
Email: Send Email
Country: Barbados
Website: www.divinepurposemagazine.com