Radix Chiropractic in Colorado Springs Now Open To New Patients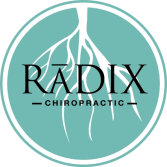 Colorado Springs, CO, USA – December 28, 2022 – Many people are unfamiliar with chiropractors, and there are many misconceptions about what chiropractic is all about. Despite this, the demand for family chiropractic is growing.
Some people are motivated to try it because they are tired of living in pain and want to do something about it. Patients stuck in a cycle of pain, going from medication to medication with no end in sight, can now take advantage of the benefits of chiropractic at Radix Chiropractic.
Thanks to improvements in Radix Chiropractic's booking system, they are now open to new patients starting January 1st, 2023. This new patient special includes an initial consultation, physical examination, spinal X-rays, and a chiropractic adjustment, all for just $99.
The initial session will be focused on getting to know the chiropractor and discussing the patient's medical history, present condition, and desired outcomes.
Radix, which comes from the Latin word meaning "root", expresses the core philosophy of chiropractic. Chiropractic medicine addresses the root causes of medical issues rather than masking the symptoms with pharmaceutical cocktails.
The founder, Dr. Ryan Betz, was motivated to pursue chiropractic as a career after a chiropractic doctor changed his life as a child.
"As a youngster, chiropractic made a significant difference in my life. My body was fighting bedwetting and asthma at the age of seven. We tried every usual approach to bring it under control, but nothing worked."
"When my parents were at their wits' end trying to find a solution, they learned about chiropractic and decided to give it a try."
"Chiropractic saved my life!"
"My body was eventually given the means to overcome these health challenges after a course of remedial therapy for my spine, which freed up the sensitive nerves traveling to my urine bladder and lungs, among other things. So much so that I've committed my life to giving others the same freedom for their bodies."
Chiropractic is not just a way to treat illness, it's a holistic philosophy for life. The beauty of chiropractic is that it encourages the intrinsic wisdom within the human body to express itself more freely, allowing people to attain their full potential. Radix Chiropractic combines Christian values with chiropractic medicine to give patients a higher quality of life.
Radix Chiropractic focuses on family chiropractic in Colorado Springs. Patients include young children experiencing a vast array of symptoms, to pregnant women dealing with back pain, to people with nagging injuries that flare up from time to time.
Spinal adjustments can address a wide range of symptoms, from asthma to back pain. All patients who come in for the $99 special will get their first chiropractic adjustment on the day of their appointment. To get started, simply call Radix Chiropractic at (719) 573-1007 and ask about the new patient special.
For more information, visit https://radixchiro.com | Email: [email protected]
Media Contact
Company Name: Radix Chiropractic, LLC
Contact Person: Ryan Betz
Email: Send Email
Phone: +1 (719) 573-1007
Address:4347 Integrity Center Point
City: Colorado Springs
State: CO 80917
Country: United States
Website: www.radixchiro.com