Book.Boats Introduces Curated and Premium Superyacht Rental Services to Enhance the Dubai Yacht Rental Experience
Dubai, United Arab Emirates – February 23, 2023 – As part of its expansion plans, premium boat rental marketplace Book.Boats has introduced a variety of new offerings for its customers. Venturing into the premium segment, the Dubai-based company has onboarded multiple superyacht operators to provide a seamless experience for its users. Vetted after a careful process, boat owners have to satisfy a set of requirements before being allowed to list on the platform.
These services are offered to clients that book the charter boats on the company's website. Book.Boat's flagship superyachts, which boast of plush leather upholstery, a dedicated service staff, chefs versed with multiple cuisines, and more.
Yacht rental Dubai services also include a crew that has years of experience to enable customers to view the length and breadth of the Dubai shoreline.
Commenting on the development, a Book.Boats spokesperson said, "We are glad to offer new products that elevate users experiences. These bespoke boat rental services are targeted at a niche set of users and we offer tailor made experiences."
Incorporated and based out of Dubai, Book.Boats also partners with boat owners who are looking to list personal boats online. With a robust and an efficient tech stack, the company takes care of the management side for owners, ranging from deploying payments systems to maintaining bookings.
It also aims to address issues related to the supply side and caters to clientele including high-net-worth individuals (HNIs) and tourists.
As per the founders, the company has also been envisaged with the idea of ensuring standardized service offerings across all its product lines. It offers high quality across the broad length of products and boat classes.
Book.Boats offers catamarans, sailboats, or even luxury superyachts. With customer satisfaction as the mantra of the company, the platform offers 24×7 dedicated customer service personnel to all users.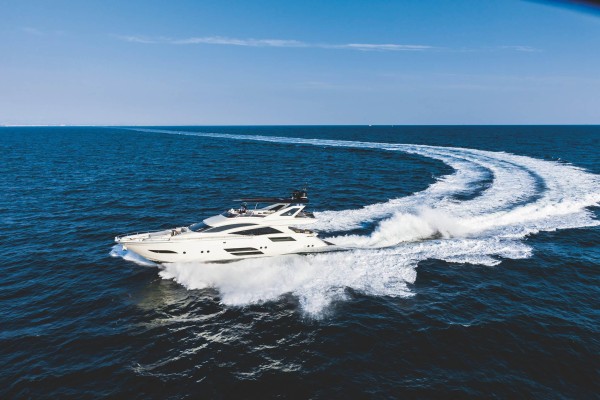 Customers have been lining up to access the charter services of Book.Boats and, with its prompt feedback mechanism, the company has been able to provide high-quality services during the entirety of the customer's journey.
Book.Boats wants to emerge as a one stop shop for all things luxurious. Whether it is the customizable experiences of the superyachts or the perfect getaway away from the noise of the city, the company wants to cater to everyone. For the company, experience is paramount, and it is this objective that has propelled the brand forward so far. With an exceptional service delivery, the platform meets the needs for customers and boat owners.
About Book.Boats:
Book.Boats is a Dubai-based boat rental service that aggregates all boat owners in one place. Customers can book charter services on personal devices and can promptly pay online to schedule the boat rides. The company also partners with hundreds of boat owners. With 200+ boats, the company aims to scale the offerings to other territories and offer a world class experience to its customers.
Media Contact
Company Name: Book.Boats
Contact Person: Amit Patel
Email: Send Email
Country: United Arab Emirates
Website: https://book.boats