Web3 Security Approach: DigiThree Labs Unveils Decentralized IAM Suite at RSA Conference 2023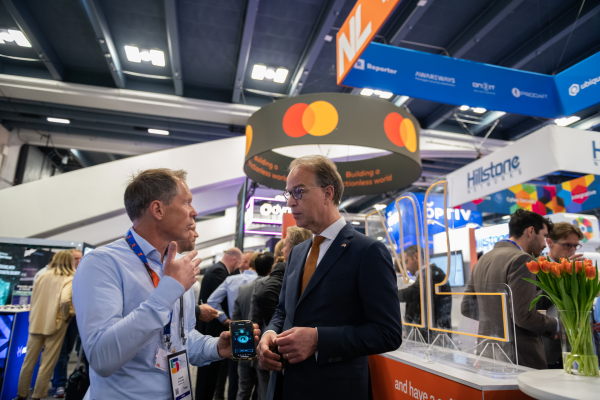 DigiThree Labs has soft launched its patent-pending flagship product, DGMV-ID, during the official opening of the Netherlands Pavilion at the RSA Conference 2023.
A startup dedicated to creating decentralized, scalable, and blockchain-secured enterprise solutions, DigiThree Labs is part of the Dutch trade mission, in which it joins other IT security experts from the Netherlands to showcase cutting-edge solutions.
DGMV-ID is a groundbreaking identity and access management suite that leverages Web3 technology to address the security risks that come with today's traditional, centralized identity and access management systems.
This next-generation solution promises unparalleled security, privacy, ownership, and data control – helping businesses unlock the full potential of Web3 technology.
The DGMV-ID suite includes a passwordless authenticator, a password generator, two-factor authentication and a digital wallet, as well as self sovereign identity functionality, an enterprise dashboard, and authentication-as-a-service.
With these features, DGMV-ID empowers organizations to take control of their data, increasing efficiency while mitigating privacy and security risks.
As well as DGMV-ID, DigiThree Labs is also developing the DGMV Smart Layer, a solution offering transparent, traceable and trustworthy data control. The DGMV Smart Layer enables proof of authenticity through validation and verification, as well as audit trail creation and smart contract governance for master data management.
In addition to passwordless authentication, DigiThree Labs' Web3-powered, interoperable technology provides blockchain applications and private P2P communication, offering a seamless transition from Web2 to Web3 technologies.
The organization differentiates through its use of Web3 principles with Web2 compatibility, as well as its lack of reliance on third parties and ability to provide complete independence with no vendor lock-in. DigiThree's solutions are also fully compliant with industry standards, based on an open-source philosophy, and leverage proven and reliable platforms and technologies.
DigiThree Labs is actively participating in industry events and collaborations as part of its ongoing efforts to innovate. The startup was recently selected to represent the Netherlands at the 2023 edition of Hannover Messe, as well as to join a wealth of cybersecurity experts at the 2023 RSA Conference.
Both opportunities demonstrate DigiThree's global status as a promising tech enterprise, as well as its ambition to keep pace with the latest developments in cyber threat intelligence, the internet of things (IoT), and operational tech security through networking and sharing insights.
As DigiThree continues to develop cutting-edge solutions, the future of data control, identity, security and privacy looks brighter than ever before.
About DigiThree Labs
DigiThree Labs is the enterprise outlet of the DigiCorp Labs family, dedicated to providing decentralized, scalable, peer-to-peer, and blockchain-secured enterprise solutions for businesses worldwide.
Their vision is to help transform how organizations and governments operate by turning today's issues of limited control over data, identity, security, and privacy into bold new opportunities for the future. They value innovation, sustainability, connectivity, decentralization, and security.
To learn more about DigiThree Labs, visit their website or check them out on YouTube and LinkedIn.
For more details contact Chantal Kusters at [email protected]
Media Contact
Company Name: DigiThree Labs
Contact Person: Chantal Kusters
Email: Send Email
Country: Netherlands
Website: www.digithreelabs.com