This June, Naenka Is Launching High-Performance Runner Neo Bone Conduction Sports Headphones
The Runner Neo bone conduction sports headphones will feature wireless charging, high-quality sound, and a lightweight design.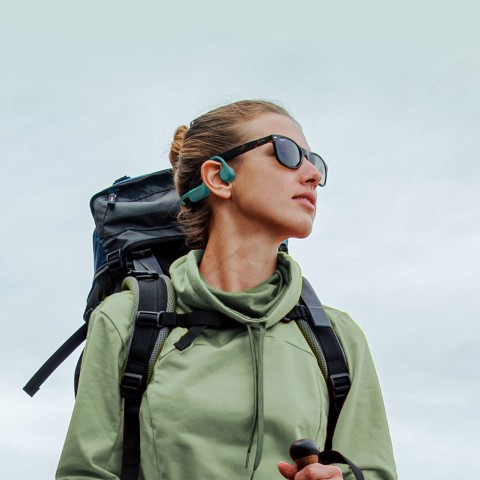 Naenka is an expert in creating and producing bone-conduction headphones, providing creative and comfortable ways to listen to music and stay aware of the surroundings while engaging in all kinds of activities, such as sports and work. Naenka's products are designed with quality, comfort, and cutting-edge technology in mind and are sold to professionals, athletes, and more in over 26 countries and various regions worldwide.
Keeping up with its tradition of bringing some of the most well-designed headphones with bone conduction technology, the company has recently announced that this June 2023, it is launching its all-new high-performance Runner Neo Bone Conduction Sports Headphone.
Some of the unique features of the Runner Neo Bone Conduction Sports Headphone include:
1. Long backup and Wireless Charging
The new Runner Neo Bone Conduction Sports headphone offers a unique wireless charging design to enhance its performance and longevity. Each charge brings 10 hours of uninterrupted play, ideal for long-time sports use, thanks to the QCC Chip from Qualcomm that brings high performance with low power consumption. Surprisingly, the headphones can be fully charged in just two hours, providing a continuous music experience for outdoor activities.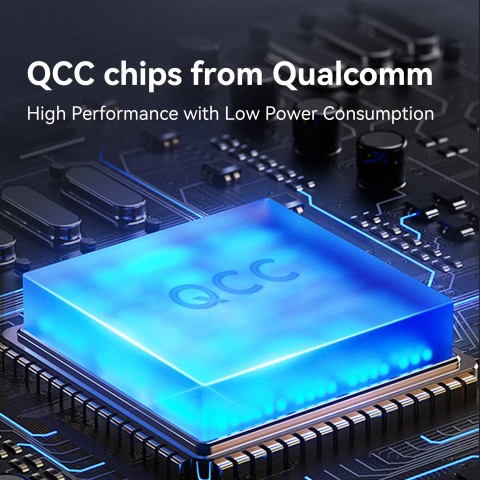 2. Waterproof & Dustproof design for complete freedom
These bone-conduction sports headphones are IP66 waterproof certified. This means they are fully resistant to sweat, moisture, and dust. This makes them perfect for use in any indoor or outdoor sports activity. Moreover, it can be used on rainy days as well.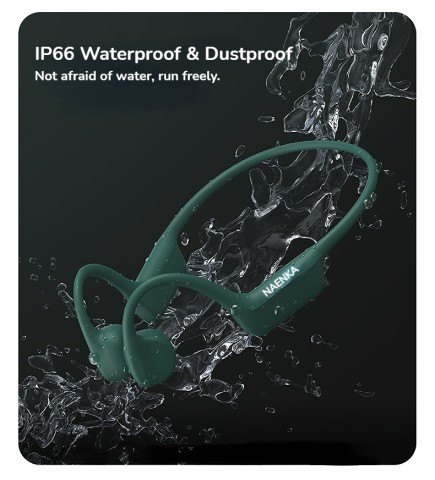 3. Advanced built-in sound technology
The feature that enhances this product's music experience is the high-efficient Vibrator 3.0 technology coupled with Bluetooth version 5.2. By effectively increasing the vibration area of the vibrator by 55%, Naenka has taken the efficiency and effectiveness of the product to the next level. Combined with intelligent reverse technology, this improves the sound quality by 57%, which is worth appreciating. The product also offers professionally customized exclusive sound quality, which is spatial and rhythmic. The headphone also comes with dual-mic noise cancellation, offering clear sound quality.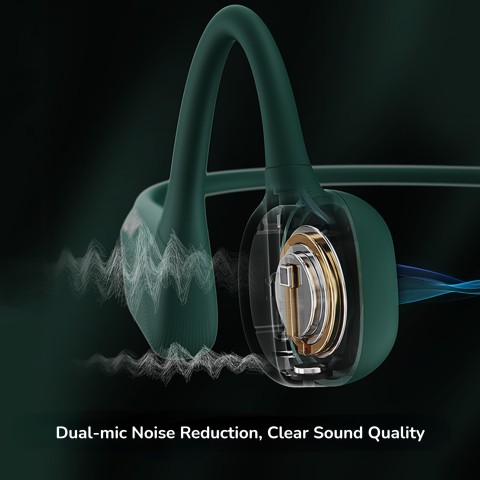 4. Lightweight, strong, and easy-to-wear design
The Naenka Runner Neo bone conduction headphones weigh only 0.9oz, and the titanium neckband is lightweight and flexible, ensuring maximum comfort during extended wear. The unique open-ear design of the product helps users achieve true painlessly and harmlessly, as the headphone does not need to plug into the ear canal. This also ensures that the ear canal's inside remains clean and hygienic. The fully ergonomically crafted headphones have flexible, skin-friendly silicone on the cheekbones. This ensures stress-free use and maximum comfort for the users.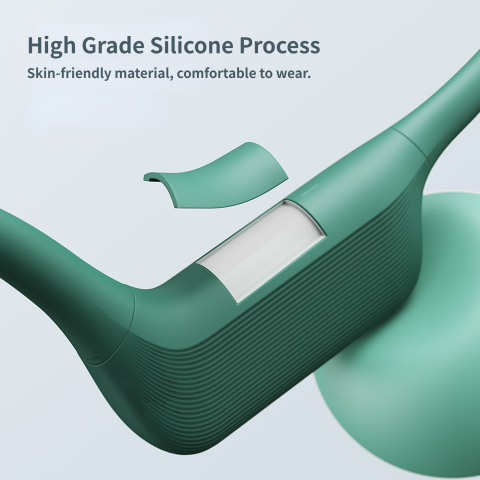 5. A wide range of colors to choose from
The all-new high-performance runner Neo bone conduction sports headphone is available in beautiful Grey, Green, and Red colors.

Naenka intends to develop new products prioritizing user safety, comfort, and innovation. With the Runner Neo Bone Conduction Sports Headphones launch, Naenka is set to establish itself as a pioneer in the bone conduction category.
Learn more about the Runner Neo bone conduction sports headphones at : https://www.naenka.com/products/runner-neo-high-performance-bone-conduction-sports-headphones
To see how the cutting-edge technology of Naenka is changing trends in the sports-headphone category, visit: https://www.naenka.com
For updates, follow Naenka on Social Media:
Instagram: https://www.instagram.com/naenka.official
Facebook: https://www.facebook.com/Naenka-106261138792471
Media Contact
Company Name: Naenka Tech China
Contact Person: Ponyo Zhao
Email: Send Email
City: Shenzhen
State: Guangdong
Country: China
Website: www.naenka.com