CTO of Daily Mines, Emmett Walker, is Leading the Tech Innovation in Crypto Mining
CTO Emmett Walker explores the cutting-edge infrastructure of Daily Mines.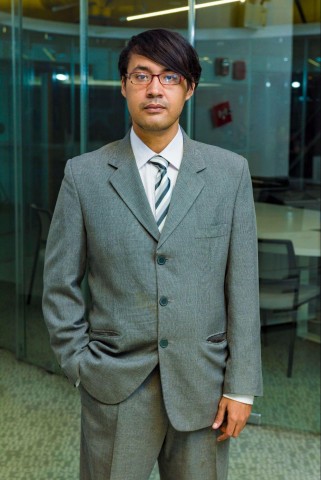 Daily Mines, a pioneering name in the world of cryptocurrency mining, is proud to shine a spotlight on the visionary leadership of their Chief Technology Officer, Emmett Walker. Under his guidance, Daily Mines has elevated its status as a trailblazing force in the crypto mining industry, consistently pushing the boundaries of technology and sustainability.
Emmett Walker joined Daily Mines in 2020, sharing the company's vision of making mining simple, accessible, and energy-efficient for all. His journey with the company began in the heart of Silicon Valley, where he and the founders converged in their fascination for blockchain technology. This shared passion birthed the idea of "mining as a service," which has since evolved into Daily Mines' hallmark service.
One of Emmett Walker's defining achievements has been the development and management of an unparalleled cloud mining infrastructure. Daily Mines proudly offers a multi-algorithm, multi-coin cloud mining service that remains at the forefront of technological innovation. This infrastructure, designed under Walker's leadership, enables miners to operate without the burden of expensive specialized hardware or technical know-how.
One of the key areas where Walker's expertise shines is security. Daily Mines boasts an industry-leading reputation for security innovation in mining software. Walker's meticulous approach to safeguarding user data and investments has cemented Daily Mines as one of the safest crypto companies globally, fostering trust among their growing user base.
Furthermore, Walker's commitment to staying ahead of the curve is evident in Daily Mines' approach to hardware and scalability. The platform provides exclusive access to top hash power from some of the world's most powerful mining farms. With state-of-the-art supercomputers and high-efficiency cooling systems, Daily Mines ensures efficient and profitable mining operations.
"Daily Mines' forward-thinking strategy extends to its environmental responsibility. The company strategically locates its farms near renewable energy resources, aligning with its core value of reducing the environmental impact of crypto mining." Says Emmett Walker.
Emmett Walker's innovative technologies have transformed crypto mining into a smarter and more rewarding experience. Daily Mines offers fixed daily returns and returns the principal amount, mitigating the risks associated with cryptocurrency trading. This unique approach enables users to earn passive income consistently.
In summary, Emmett Walker's tenure as CTO of Daily Mines has ushered in an era of groundbreaking technological innovation. His vision, combined with the company's commitment to accessibility, security, and sustainability, has propelled Daily Mines to the forefront of the crypto-mining industry. Under his leadership, Daily Mines remains dedicated to empowering users worldwide to invest and profit from trustworthy and reliable mining contracts.
About Daily Mines
Founded in 2020, Daily Mines is a premier provider of hash power in the crypto mining sector. The company offers a range of mining contracts designed to simplify the cryptocurrency mining process, all while prioritizing security, sustainability, and profitability.
Media Contact
Company Name: Daily Mines Ltd.
Contact Person: Dean Thomas
Email: Send Email
Phone: +44 7537 135013
City: London
Country: United Kingdom
Website: www.dailymines.com/mining