Mzy Ralpho is ready to step into the limelight with the release of debut his single "Y3ah"
After being a part of the popular rap group, Mzy, Ralpho is ready to step into the limelight on his own, with the release of his debut single "Y3ah" that showcases his powerful vocal delivery and chiseled songwriting skills. Ralpho has been featured on Mixed Emotions, Point 5, 8 AM, No Cap with Mzy Stump and more recently, on a local blog site called Talk is Cheap, as 'Texas' rising star'. Born and raised in Houston, Texas, Ralpho has grabbed the attention of premium bloggers and media from all around the globe.
His latest single is well-received by many popular media like EKM.CO from Canada, which wrote, "Mzy Ralpho offers a very accessible and heavy-hitting Rap Sound Ralpho and delivers a dope vocal. His flow is really tight and fresh with a hint of ASAp Ferg style". Twitch Network's, popular blogger from the USA, Tamara S. wrote, "The song intensity feels good, great quality base and nice flow with his voice" while Trap Woofer wrote, "Ralpho's vocals are captivating and clever."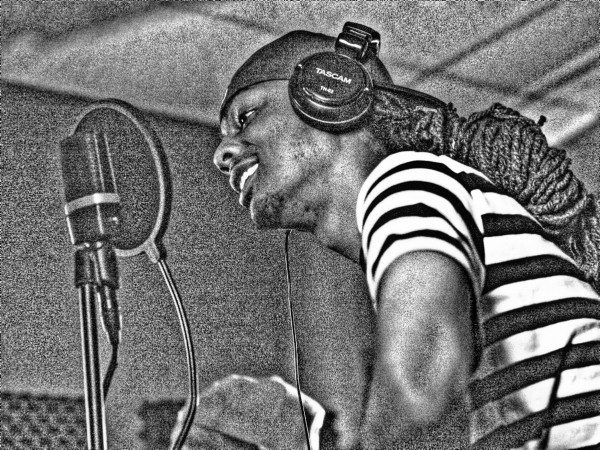 The years of hard work has started to pay off for Ralpho who is super excited to see the response to his new single. Growing up, listening to the likes of Li'l Wayne and Chief Keef, Ralpho developed a deep interest in Hip Hop and rap music. He was also inspired by his brother who was signed to Evander Holyfield Records and gained quite some popularity in and around the city. Ralpho was raised along with his brother, in a single mother household, which made him familiar with the early struggles and hustles of life.
Ralpho is using his music as a way to express the struggles he has faced and hopes to inspire those going through a difficult situation in their life. "I want my fans to know it's a Trap we literally in and you have to fight your way out of it! I want them to be inspired to pick up a finance book and learn it. Get out of the trapped mentality! I'm just telling my story hoping to make Leadership and Guidance and Making wise decisions again. I want to create platforms that help promote financial literacy and entrepreneurship," states the artist.
Listen to Ralpho's latest single "Y3ah" on Spotify.com.
Media Contact
Company Name: Mzy
Contact Person: TC
Email: Send Email
Country: United States
Website: open.spotify.com/album/41uwBgGngUZaIfNOQ15fbk?si=3cRFMfV0RNusOweqMS5BTA