BlindFromDaTruth adds a unique touch to the 90's Hip Hop with upbeat elements and Neo-soul rhythms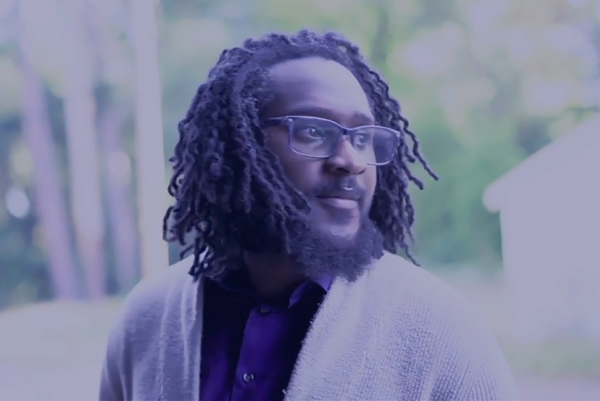 BlindFromDaTruth is a Jackson, Mississippi based producer, rapper and songwriter, who has been making music for about a decade now. He has produced all of his solo projects and songs for fellow friend and artist Metaphive's projects "The John Lennon Effect" and "Nemesis". He is also a member of the pop band "Young Ages" where he co-produces, co-engineers and co-song writes another friend and artist Josh Foxi.
BlindFromDaTruth grew up around music, with his father playing piano, keyboard, and organ, being choir director for different churches as well as playing for various Blues artist in and around the city. Being surrounded by music prompted BlindFromDaTruth to join the marching band in middle school, where he played Trumpet until he graduated college. This experience in the band helped him understand song structure, beats, and instrumentals which further inspired him to make his own music. After learning about artists like Talib Kweli and Lupe Fiasco in college, he developed a deep interest in rap and Hip-Hop music, therefore beginning a new journey into the Hip-Hop world to pursue his passion for music.
The artist loves to follow a unique approach to his music by mixing some of his favorite genres, 80's pop, 90's Hip-Hop, and 80's/90's R&B soul. Overall, he strives to keep every verse and hooks interesting to the listeners. Although he has presented some remarkable music so far in his career, the artist still feels that he is trying to discover his sound, which gives him replay value.
"In my mind, even though I've released four solo projects and uploading new material for verses I'm working on or different beats I've made throughout the week, a lot is still missing and I need to work harder and be consistent to earn a playback spot. Now, I'm releasing as many singles with visuals as I can on YouTube and getting them on all the streaming platforms and uploading beats to sell on my Beatstars.com page while working with Josh Foxi to expand 'Young Ages" reach and footprint.
BlindFromDaTruth's music is a reflection of mixing genres to make something new yet, familiar. He often talks about inspiring things in his songs, while some of his other projects will have a mellow vibe, taking inspiration from his dating and relationship experience.
He further adds, "Music is an art, there's no right or wrong way to do it. It's all about matching the goals with the work ethic and adjusting the expectations while not losing the drive. I get inspired all the time which leads me to try different things. Maybe one of those things will be your next favorite song."
All music by BlindFromDaTruth is available on multiple streaming platforms including Spotify, YouTube, iTunes, etc.
Media Contact
Company Name: BlindFromDaTruth
Contact Person: Media Relations
Email: Send Email
Country: United States
Website: blindfromdatruth.bandcamp.com/