Learn about business tactics from the best CSP, Andrew Chow, in his popular podcast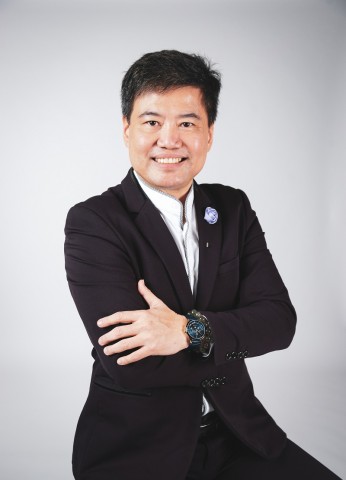 Whether you're just starting into the world of business or a seasoned entrepreneur, Andrew Chow's "Straight to the point" podcast features amazing tips and tactics that could help all kinds of business enthusiasts. A Certified Speaking Professional, Andrew has over three decades worth of hands-on experience speaking in over 20 countries, addressing more than 10,000 people. With his extraordinary career, expertise, and wisdom, Andrew has started a podcast "Straight to the Point" that has helped many people overcome their challenges in business and work life.
"Straight to the Point" podcast was launched on May 20, 2020. As of now, there are a total of 22 episodes to this podcast, with the latest episode being aired on October 19, 2020. "Straight to the Point" is categorized into three series- Andrew's media interviews of him. These are the best of more than 400 interviews by more than 40 media from Asia. The 2nd category is the best of his Webinars which ranges from digital marketing, personal branding, social media, Enneagram, Public Relations, and Digital Transformation. Lastly, it has the best collection of his interviews with others on their expertise and perspective of the future of work.
The podcast "Straight to the Point" was started with an introductory episode where all the details about the host and the podcast were revealed. Ever since the first episode went live, it created a buzz among the businessman and entrepreneurs. A massive audience waits for the next episode to unfold with the utmost eagerness. "Straight to the Point" has earned a staunch name and reception from listeners across the globe.
Andrew also invites renowned names to his podcast who share their experiences and stories with the listeners and help them get through the challenges they are facing in their professional life. One such episode was released on October 5, 2020, which featured Adam Khoo, a person who has touched millions of lives in over 80 countries through his work. Adam shared his inspiring stories and revealed many secrets of his success. In another interview with ShaNacino, host of The Author's Voice Podcast and founder of the World Gratitude Summit, Andrew and Sha discuss the need to start a podcast.
Andrew was listed as the Top 10 Most Influential Speaker in Singapore in 2013 by the Singapore Business Reviews. Apart from being an Influential Speaker, Andrew is also the best-selling author of the famous book series- Social Media 247, Public Relations 247, and Personal Branding 247.
Listen to the "Straight to the Point" podcast now on leading platforms through this link.
Media Contact
Company Name: Key People of Influence
Contact Person: Andrew Chow
Email: Send Email
Country: Singapore
Website: www.andrewchow.sg