Network Emulator Market Size, Share with Focus on Emerging Technologies, Top Countries Data, Top Key Players Update, and Forecast 2028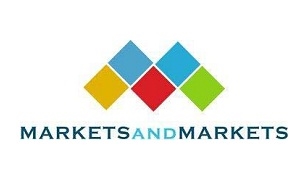 Spirent Communications (UK), Keysight Technologies (US), Viavi Solutions (US), Calnex Solutions (UK), Rohde & Schwarz (Germany), Polaris Networks (US), Packetstorm (US), Solarwinds (US), Interworking Labs (US), Apposite Technologies (US), W2BI (US), GL Communications (US), Valid8 (US), Aldec (US), Marben Products (France), and NextGig Systems (US).
Network Emulator Market by Offering (Hardware and Software), Application (SD-WAN, Cloud, and loT), Vertical (Telecommunication, Government and Defense, BFSI), and Region (North America, Europe, APAC, MEA, Latin America) – Global Forecast to 2028
The network emulator market is projected to grow from USD 218 million in 2023 to USD 318 million by 2028 at a CAGR of 7.9% during the forecast period. Traditional testing methods can be time-consuming and expensive. Network emulators offer a cost-effective alternative by reducing the need for physical setups and enabling early-stage testing. This accelerates product development, shortens time-to-market, and lowers overall testing costs.
Download PDF Brochure: https://www.marketsandmarkets.com/pdfdownloadNew.asp?id=130314817
The escalating demand for realistic and reliable testing environments in the telecommunications and networking sectors is expected to drive the market. As networks evolve to accommodate burgeoning data traffic and emerging technologies such as 5G, edge computing, and IoT applications, there is an increasing need to assess these intricate systems' performance, security, and resilience. Network emulators offer a sophisticated solution by accurately replicating real-world network conditions, enabling developers, researchers, and operators to comprehensively evaluate the behavior and limitations of their products and services.
The IoT application registers the highest CAGR in the network emulation market during the forecast period.
The seamless operation of IoT applications hinges on uninterrupted network availability and dependable connectivity. Consequently, IoT device development and validation require a testing approach mirroring real-world deployments. Here, network emulators assume a pivotal role as indispensable tools. These emulators meticulously replicate diverse network topologies and scenarios, offering controlled settings for rigorous IoT project testing. What sets them apart is their capability to go beyond replication, actively subjecting IoT platforms to real-time stress tests and comprehensively assessing how network factors impact device performance. This predictive capacity extends across diverse networks, shedding light on IoT system responses in varying conditions. Unraveling performance under distinct network states expedites large-scale IoT deployments. Integration with load-testing platforms adds value, simplifying the emulation of virtual gateways' custom scenarios and ensuring scalability for IoT customer trials. Thus, network emulators emerge as pivotal facilitators of efficient IoT ecosystems.
Request Sample Pages: https://www.marketsandmarkets.com/requestsampleNew.asp?id=130314817
Unique Features in the Network Emulator Market:
The network testing and optimisation processes are made easier by a number of distinctive and beneficial characteristics offered by the network emulator industry. By simulating latency, jitter, packet loss, and capacity restrictions, network emulators are excellent at simulating realistic network scenarios that mirror real-world network issues. Additionally, they provide protocol emulation features that let developers examine how programmes and gadgets relate to various network protocols and behaviours.
A remarkable feature is distributed emulation, which enables the simulation of intricate network topologies and interactions between numerous network nodes and devices. Cloud-based network emulators allow remote emulation from cloud platforms, enabling scalability and accessibility. It is a flexible solution for numerous sectors since users may design and alter network profiles to closely resemble real-world use cases and imitate unique conditions.
Numerous network simulators include capabilities for traffic production and analysis, enabling traffic generation, network performance monitoring, and in-depth analysis under various circumstances. Emulation of wide-area networks (WANs), which enables the replication of long-distance network circumstances like those encountered in global or satellite networks, is an important area of research. To meet the testing requirements of mobile apps and devices, including 3G, 4G, and 5G networks, specialised mobile network emulation features have been developed.
Security testing tools evaluate application and network infrastructure flaws, improving overall network security. In order to assess application and device performance under varying circumstances, network emulators are excellent at mimicking dynamic network environments, such as congestion. Scalability and resource efficiency are improved by integration with virtualization platforms, and users are given the option to automate test scenarios and effortlessly include emulation into their CI/CD pipelines thanks to automation and scripting features.
Major Highlights of the Network Emulator Market:
Several significant trends that distinguish the network emulator market serve to emphasise the role that it plays in network testing and optimisation. To accurately test applications and devices, it provides the ability to build realistic network simulations that authentically reproduce network circumstances like latency, jitter, and packet loss. Using numerous network protocols and behaviours as a proxy, protocol emulation is a crucial strength that enables engineers to evaluate compatibility and performance.
Strong traffic generation and analysis facilities are frequently included in network emulators, permitting traffic production, network performance monitoring, and behaviour analysis under various circumstances. A essential component that enables the accurate replication of long-distance network conditions, such as those encountered in international networks or satellite connections, is WAN emulation. The distinct testing requirements of mobile applications and devices are met by specialised emulators focusing on mobile network circumstances, including 3G, 4G, and 5G networks.
Features for security testing evaluate weaknesses in network applications and infrastructure, helping to increase network security. By modelling dynamic network scenarios like congestion, network emulators stand out and provide insights into how applications and devices perform under varying circumstances. Users can replicate different network environments inside of virtual setups thanks to integration with virtualization systems, which improves scalability and resource efficiency.
Inquire Before Buying: https://www.marketsandmarkets.com/Enquiry_Before_BuyingNew.asp?id=130314817
Top Key Companies in the Network Emulator Market:
The major vendors covered in the network emulator market include Spirent Communications (UK), Keysight Technologies (US), Viavi Solutions (US), Calnex Solutions (UK), Rohde & Schwarz (Germany), Polaris Networks (US), Packetstorm (US), Solarwinds (US), Interworking Labs (US), Apposite Technologies (US), W2BI (US), GL Communications (US), Valid8 (US), Aldec (US), Marben Products (France), Aukua (US), Simnovus (US), Eve-NG Pro (UK), Giganet Systems (US), Qosmotec Software Solutions (Germany), Tetcos (India), Modulo Communications Systems (Israel), Nihon Communications Systems (India), and NextGig Systems (US). These players have adopted various growth strategies, such as partnerships, business expansions, agreements, collaborations, and new product launches, to expand their presence in the network emulator market.
Spirent Communications provides innovative solutions that enable Information Technology (IT) and communications industries to evaluate the performance, agility, and security of the latest technologies, infrastructure, and applications deployed worldwide. Spirent Network Emulator is a highly flexible network emulation and simulation solution, allowing users to build their network in seconds via a multi-user, multi-port environment. It is a complete solution to the problem of real-world Ethernet testing. It combines comprehensive and highly accurate network emulation to enable customers to troubleshoot, design networks, test application performance, and optimize network performance. The company has a presence in the US, UK, Canada, Germany, France, Denmark, Guernsey, China, India, Singapore, South Korea, Taiwan, Japan, Hong Kong, and Israel.
Keysight Technologies is a technology company that provides electronic designs and test solutions that are used in the design, development, manufacture, installation, deployment, optimization, validation, and secure operation of electronics systems of communications, networking, and electronics industries. In the network emulator market, the company offers a range of products including Personal Computer (PC)-based software providing an Integrated Management System (IMS) – Session Initiation Protocol (SIP) server emulator (E6966B-1TP), IMS-SIP client emulator (E6966B-2TP) IMS-SIP conference server emulator (E6966B-3TP) and Enhanced Voice Services Codec EVS (E6966B-5TP). In addition to this, the company offers wireless network emulators that enable the entire mobile device ecosystem to accelerate the delivery of 5G New Radio (NR) products to market by streamlining the workflow from early prototyping, development, and design verification to conformance, carrier acceptance, and high-volume manufacturing. Keysight Technologies also offers 100/50/40/25GE Hybrid Network Emulator and Network Emulator II after it acquired Ixia in 2017.
Media Contact
Company Name: MarketsandMarkets™ Research Private Ltd.
Contact Person: Mr. Aashish Mehra
Email: Send Email
Phone: 18886006441
Address:630 Dundee Road Suite 430
City: Northbrook
State: IL 60062
Country: United States
Website: https://www.marketsandmarkets.com/Market-Reports/network-emulator-market-130314817.html