CSCTRUCK Announces Participation at China Fire 2023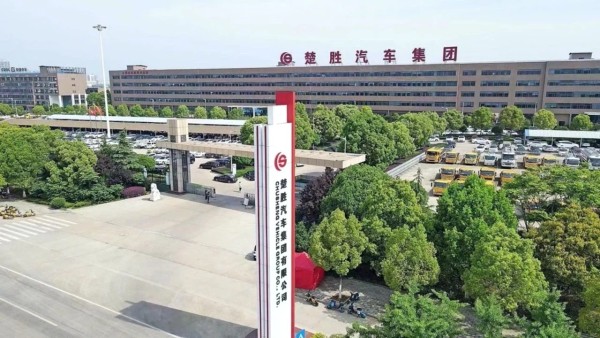 Hubei – Sep 06, 2023 – CSCTRUCK, a leading provider of innovative fire trucks and firefighting equipment, is excited to announce its participation at the China Fire 2023 Expo, Booth Number: E4 Outdoor.
Organized by the China Fire Protection Association. The event will take place from October 10th to October 13th at the China International Exhibition Center (New Pavilion) in Beijing, China.
As a prominent exhibitor, CSCTRUCK is set to showcase a range of new and advanced fire trucks, along with a variety of high-quality firefighting accessories. Visitors to Booth Number E4 Outdoor can expect to witness cutting-edge firefighting technology and explore the latest innovations in the industry.
Key highlights at the CSCTRUCK booth will include:
New Type Fire Trucks: CSCTRUCK will unveil its latest line of fire trucks designed to meet the evolving needs of modern firefighting. These vehicles feature state-of-the-art technology and engineering, ensuring firefighters have the tools they need to respond effectively to emergencies.
Firefighting Accessories: CSCTRUCK will present a comprehensive range of firefighting accessories and equipment, from hoses and nozzles to protective gear and communication systems. These accessories are essential for enhancing the safety and effectiveness of firefighting operations.
Exclusive Expo Discounts: In celebration of China Fire 2023, CSCTRUCK is pleased to offer exclusive discounts on its products for the duration of the event. This presents a unique opportunity for attendees to acquire top-quality firefighting equipment at exceptional prices.
China Fire 2023 is a renowned platform for professionals in the fire protection and emergency response industry. It brings together industry experts, government officials, and firefighting organizations from around the world to exchange knowledge and showcase the latest advancements in firefighting technology.
"We are thrilled to be a part of China Fire 2023," said Tony Wang, General Manager at CSCTRUCK. "This event provides an excellent platform for us to engage with our valued customers and partners, share our latest innovations, and contribute to the advancement of firefighting capabilities worldwide."
Hubei Chusheng Vehicle Co., Ltd (Short as CSCTRUCK) cordially invites all attendees to visit Booth Number E4 Outdoor at the China International Exhibition Center (New Pavilion) during the event. The CSCTRUCK team will be available to provide information, demonstrations, and consultations to address any inquiries about their products and services.
For more information about CSCTRUCK and its participation at China Fire 2023, please visit https://www.csctrucks.com/news/the-20th-chinafire-2023-exposition-in-beijing-70652632.html, https://www.firerescuetruck.com/ or contact [email protected]
About CSCTRUCK:
Hubei Chusheng Vehicle Co., Ltd (Short as CSCTRUCK) is a leading manufacturer and supplier of advanced commercial trucks and firefighting equipment. With a commitment to innovation and safety, CSCTRUCK provides firefighting solutions that empower first responders to protect lives and property. The company's products are trusted by firefighting professionals worldwide.
Media Contact
Company Name: Hubei Chusheng Vehicle Co., Ltd (Short as CSCTRUCK)
Contact Person: Media Relation
Email: Send Email
Phone: +86 136 4729 8000
Country: China
Website: www.csctrucks.com