GPTConsole Launches Industry-First Intelligent CLI and Autonomous AI Agents
GPTConsole helps developers generate web/mobile applications and perform web automation through prompts.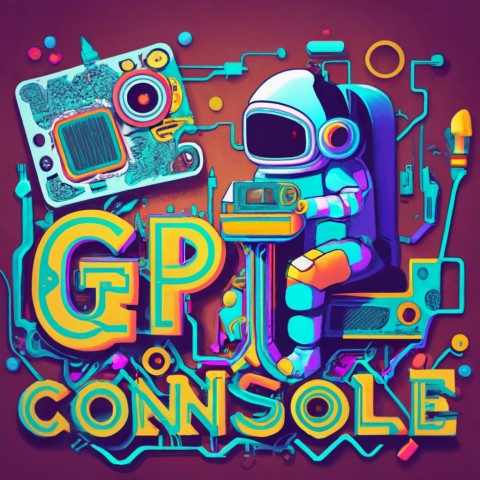 GPTConsole has announced the launch of its advanced Command Line Interface (CLI) tool, a first of its kind in the industry. The tool leverages the most successful Large Language Models (LLMs) in the industry like OpenAI's GPT-4 and Googl's PaLM 2 to facilitate real-time coding collaboration with LLMs. It also helps developers seamlessly generate web and mobile applications and perform web automation through intuitive prompts.
What sets GPTConsole apart is its introduction of autonomous AI agents, including Pixie and Bird, with more in the pipeline. These agents are designed to assist developers in a range of tasks, from managing social media accounts to creating sophisticated landing pages.
Pixie, the Autonomous AI Web Developer, generates landing pages using ReactJS based on prompts. Developers can also request code updates through prompts. The product roadmap includes generating full web and mobile applications based on prompts. Bird, on the other hand, serves as a personal brand manager, enhancing Twitter account activity to boost your online presence.The product roadmap includes complete browser automation based on prompts.
The CLI tool also introduces an industry-first feature: infinite context. The CLI remembers all previous prompts and provides the most relevant ones as context to the LLM. This feature ensures personalized and context-relevant responses over time, marking a leap forward in intelligent response generation.
GPTConsole is offered as an NPM package integrated with a dashboard, allowing developers to easily install the tool on their local machines, no further steps required. marking a significant stride towards fully autonomous AI agents in local machines. The tool also supports URL-based prompts, facilitating the execution of more complex tasks with ease.
Hari Gadipudi, CEO of GPTConsole, expressed his excitement about the launch, stating, "GPTConsole is not just smart; it's the first CLI tool capable of generating full-fledged applications. We're pushing the boundaries of what AI can do." He further added, "With GPTConsole, automating tasks is as simple as speaking natural language; the AI agent understands and executes."
GPTConsole is not just another CLI; it is a pioneering step towards fully autonomous programming, a tool designed to eliminate the steep learning curve often associated with new technologies.
"Type what you want, and our Autonomous Agents like Pixie and Bird do the heavy lifting for you," shared Gadipudi.
Developers can look forward to a more streamlined and efficient coding experience with GPTConsole, a tool that remembers past prompts and provides intel, always on-point.
GPTConsole, which started its journey in 2023, is on a mission to enhance the way developers interact with their coding environment, with plans to introduce more autonomous agents to the console to expand the range of tasks it can perform.
For any media or commercial inquiries, users can visit https://www.gptconsole.ai
For updates, follow GPTConsole on LinkedIn and Twitter at @gptconsole

About the Company:
Founded in 2023, GPTConsole is at the forefront of transforming the developer's coding environment through its advanced Command Line Interface (CLI) tool. Leveraging the power of artificial intelligence, the company introduces autonomous AI agents, facilitating real-time coding collaboration and significantly enhancing web and mobile application development.
Media Contact
Company Name: GPTConsole
Contact Person: Media Relations
Email: Send Email
City: San Ramon
State: CA
Country: United States
Website: gptconsole.ai/