Emerging artist E. Lyrik is rapidly paving his way through the Hip Hop music scene with his groovy new singles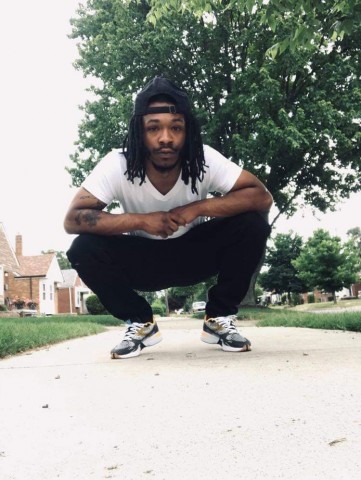 Based out of Detroit, Michigan E. Lyrik is an emerging hip-hop artist that creates unique music. E. Lyrik has always been surrounded by music, which gives him a profound ability to sense what good music would sound like. His exposure to music intensified over the years, and E. Lyrik has developed a liking towards many different artists and types of music. But it was Kanye West's popular album 'Graduation' that made him want to make beats and compose rhymes.
E. Lyrik recently released 3 astounding singles titled "On Go", "O.T.W.", and "Hell and Back" in 2020. All three tracks are masterpieces handcrafted by the artist to give them a lively and powerful touch. They are the best examples that showcase E. Lyrik's perfect sense of music and smooth flowing lyrics. He has successfully ignited the flames with his exhilarating music among his fans, which will only be quenched with more of his songs.
E. Lyrik draws inspiration from great artists like Tupac Shakur, Notorious BIG, Jay-Z, Nas, Prince, Michael Jackson, Jimi Hendrix, Bob Marley, and others. He is also influenced by the new generations of music, whether main mainstream or local music from his city of Detroit, MI. When asked about his music style, E. Lyrik says, "My style is Modern Hip-Hop with a hint of an old soul. I capture the feeling of the grind that you have to go through coming up out of Detroit and making a way for yourself – from nothing. I capture the good, the bad, the plights, the successes, spirituality, street life, and life in general."
For E. Lyrik, his musical journey is a pathway that will keep on going till the day he continues making music that he loves. He doesn't find himself in competition with anybody else but himself and this is what motivates him to do better with every passing project.
E. Lyrik urges his fans to stay tuned as more exciting projects are on the way with different vibes and moods, and a touch of unpredictability.
Listen to E. Lyrik's music now on Spotify.com.
Media Contact
Company Name: D.R.E.A.M inc.
Contact Person: Erik Clemmons-Roberts
Email: Send Email
Country: United States
Website: www.instagram.com/elektromagnetik_lyrik